Emily The Businesswoman Vector Set
She's stunning and she knows it! AND she can be very, very versatile! She can be the businesswoman she was born to be or she can be a white-collar employee or maybe a well-paid executive. It's up to you.
---
Included Files: Vector EPS, PDF, and 2000px PNG
Friendly License – Commercial (Including Items For Resale), Editorial & Personal Use
Complete Set Includes SVGs Optimized For Whiteboard Animation Video As A Bonus
---
Buy the complete set (including bonuses) for only $97 $37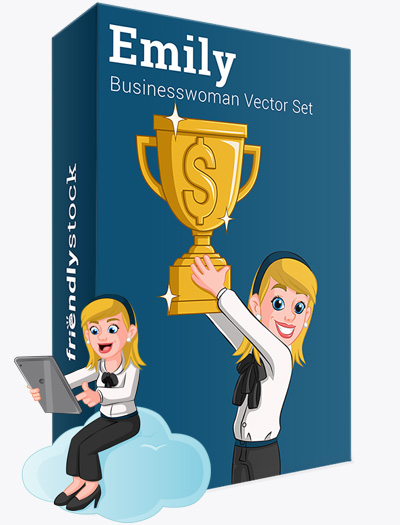 72 Character Poses
---
Emily poses can alternatively be purchased individually. Get the complete set for a massive discount.
Get The Complete Set And Enjoy BONUSES
[BONUS ONE] SVG Versions Optimized For Whiteboard Animation Software
---
[BONUS TWO] Additional Formats For The Above Bonus Versions
---
We are including vector PDF, EPS (infinitely scalable graphics) and 2000px large PNG files for each SVG version (fill & shade, black & white, color), for every pose.